CHINESE GENERAL HOSPITAL AND MEDICAL CENTER NOW OFFERS ROBOTIC ASSISTED SURGERY,
FEATURING ……THE DA VINCI ROBOT ….. THE LATEST MEMBER OF THE CGHMC SURGICAL TEAM
Chinese General Hospital and Medical Center, owned and operated by the Philippine Chinese Charitable Association, Incorporated, under the leadership of Dr. James G. Dy, is pleased to announce the acquisition of the newest member of our surgical team, the Da Vinci Surgical Robot.
The Da Vinci Surgical Robot has further augmented our capability in minimally invasive surgery. Our hospital is already at the forefront of minimally invasive surgery (MIS) in the Philippines, having done the highest number of MIS cases in the entire country. Robotic-assisted surgery is a more advanced form of minimally invasive surgery similar to laparoscopic surgery. It utilizes a robotic system controlled by the surgeon to carry out complex surgical procedures.
Surgery is always viewed as invasive. However, in contrast to traditional open surgery that requires long skin incisions, robotic surgery utilizes 8 mm incisions allowing small diameter instruments access into the human body, thus eliminating the degree of invasiveness.
Contrary to misconceptions, it is not the robot that will perform the surgical procedure but is still done under the direct control of the UROLOGIC SURGEON.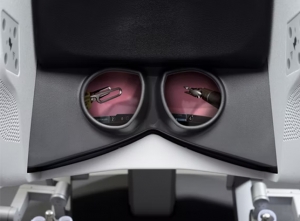 The machine allows the surgeon to see vital anatomical structures inside the human body more clearly, with a magnified 3-dimensional view, and to perform more precise surgery.
The surgeon is seated at the console next to the patient. The robotic system translates the surgeon's hand movements in real-time, bending and rotating the instruments, similar to what can be done by the human hands, in a more precise manner
Robotic-assisted surgery offers numerous potential benefits over traditional open surgery, including:
Shorter hospital stay
Less post-operative pain
Less risk of infection
Less blood loss and transfusions
Less scarring
Faster recovery
Quicker return to normal activities
Robotic assisted surgery has already gained worldwide acceptance and has find its way to our country. However, until recently, robotic surgery has been beyond the affordability of an average Filipino patient due to its high cost.
The robotic surgery program at Chinese General Hospital and Medical Center will help deliver the highest standard of surgical care while providing quality and value-for-money medical services to patients from all walks of life, regardless of race, social status, and creed.
This latest addition to the treatment armamentarium offered by Chinese General Hospital and Medical Center is in keeping with the vision laid down by the President, Dr. James G. Dy, that quality medical care should be affordable and attainable to everyone.