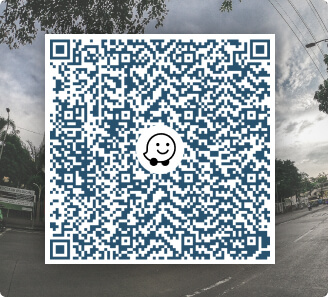 How to get to CGHMC (Waze App)
Open the camera app on your mobile phone.
Line up the QR code in the camera frame. When the scanner reads the code, you'll see a notification.
Tap the notification to open the link.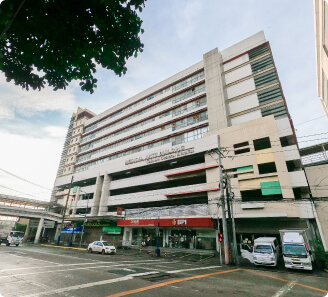 Parking is free for the first nineteen (19) minutes.
Parking hours at the Medical Arts Building is from 6 am to 10 pm. Parking is open 24 hours at the Main Building.
Lost or damaged parking cards are subject to a fee on top of the regular parking fee.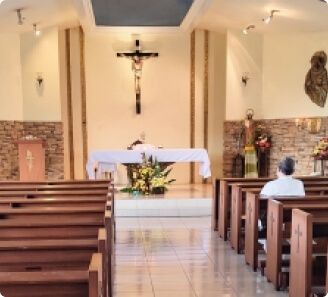 Our chapel is located on the sixth floor in Building 1. Masses are held weekdays at 12 noon (except Mondays), and Saturdays and Sundays at 5:00 pm. Exposition of the Most Blessed Sacrament is every first Friday of the month (11:15 am to 12 noon). Pastoral care is facilitated daily. For counseling, call 0930-3916672, 0942-0123758, or 0917-7847706.
Shops and Concessionaires
BENROS (Chinese Cuisine)
Boulangerie22
Salamat Café
Tapa King
Tokyo Tempura
ATM (Security Bank)
HMO Concierge
7-Eleven Convenience Store
Chowking
Chef Corea
Fruitas
Happy Bananas Co.
Jollibee
Shawarma Shack
Waffle Time
Maxicare – HMO
Drug Testing Laboratory
Satellite X-ray